For the mod, see Antitoxin (Mod).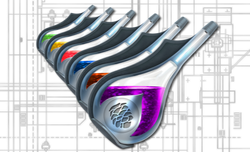 Antitoxins are equipment items that can be used in Grineer Forest Sabotage Missions to increase the odds of getting better rewards.
To benefit from Antitoxins, they must be inserted into a secondary console before interacting with the Toxin Injector. Each player can take a different antitoxin into the mission to combine them.
Applying Antitoxins will extend the time needed to defend the Injector, relative to their potency and quantity. Players should consider between having additional rewards or having faster and easier missions.
Antitoxins
Edit
A Cicero Crisis Antidote Pack can be purchased from the Market for ‍ 7,500, which includes all antitoxin blueprints except Vermillion.
Patch History
Edit
"Ah, have you come to make a donation to my newest 'enterprise'...?"

Patch history is needed. Click here for instructions.
Ad blocker interference detected!
Wikia is a free-to-use site that makes money from advertising. We have a modified experience for viewers using ad blockers

Wikia is not accessible if you've made further modifications. Remove the custom ad blocker rule(s) and the page will load as expected.