This article is archived.
The content was relevant to an obsolete version of Warframe.


Please do not use this article for critical in-game information!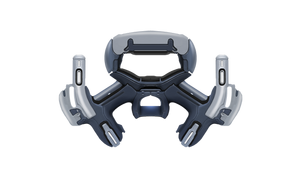 Arcane Distillers are devices purchased from Syndicates that allows the removal of an Arcane Enhancements from items.
Arcane Removal
Edit
As of Patch 19.4.2, Arcane Distillers are no longer consumed on use. This means there is no cost associated with removing an Arcane. Players keep the cosmetic item, Arcane Distiller, and all Arcane Enhancements that are removed.
All Arcanes installed in the item are refunded at once.
Arcane Distillers can remove Arcane Enhancements from helmets, but they cannot remove the effect from Arcane Helmets.
Acquisition
Edit
Arcane Distillers may be purchased for ‍50,000 from any of the following Syndicates. Keep in mind that you must be Rank 5 with these syndicates in order to purchase Arcane Distillers:
Ad blocker interference detected!
Wikia is a free-to-use site that makes money from advertising. We have a modified experience for viewers using ad blockers

Wikia is not accessible if you've made further modifications. Remove the custom ad blocker rule(s) and the page will load as expected.