Brood Mothers are large, heavy Infested that spawn Maggots within their chest cavity, which the Brood Mother can then release to attack enemies. Brood Mothers will also charge at nearby opponents, and release an additional swarm of maggots upon death. They were introduced in the Operation: Mutalist Incursions event in Update 15.5.
Attached Maggots slow the victim down a little while doing damage over time, with the slowdown and damage increasing with the number of attached maggots. These maggots are weak and easy to dispatch but due to their small size can prove to be difficult without AoE weapons or abilities.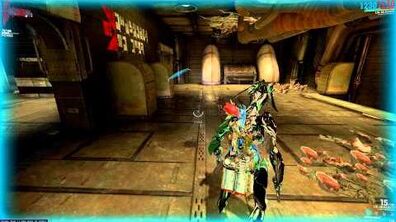 Patch History
Edit
"Ah, have you come to make a donation to my newest 'enterprise'...?"

Patch history is needed. Click here for instructions.
Ad blocker interference detected!
Wikia is a free-to-use site that makes money from advertising. We have a modified experience for viewers using ad blockers

Wikia is not accessible if you've made further modifications. Remove the custom ad blocker rule(s) and the page will load as expected.