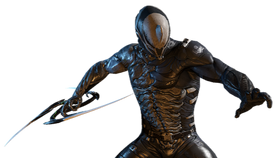 Deluxe Skins are unique alternative skins that completely overhaul an item's appearance, including geometry changes in addition to textures.
These differ from typical skins in that they will replace the original model entirely, rather than simply exchanging their textures.
Media in category "Category:Deluxe Skins"
Ad blocker interference detected!
Wikia is a free-to-use site that makes money from advertising. We have a modified experience for viewers using ad blockers

Wikia is not accessible if you've made further modifications. Remove the custom ad blocker rule(s) and the page will load as expected.