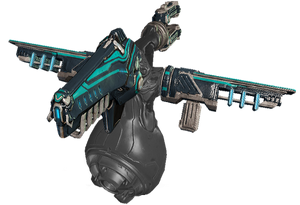 The Coltek Sentinel Pack includes the following items:
Separately, both the Coltek Wings and Coltek Tail cost 15 Platinum, and Coltek Mask costs 30 Platinum for a total of 60 Platinum. You save 15 Platinum from purchasing this bundle.
Patch History
Edit
"Ah, have you come to make a donation to my newest 'enterprise'...?"

Patch history is needed. Click here for instructions.