"You're not supposed to be in here! You're going to ruin the surprise!"

The following section contains spoilers.
Fragments
are pieces of hidden items throughout the solar system that can be scanned into the
Codex
to unlock written and audiovisual lore that flesh out the setting of
WARFRAME
.
Mechanics
Edit
Most Fragments can be scanned with either a Codex or Synthesis Scanner, which will unlock an artwork which can be found in the Universe tab of the Codex. The images unlocked with each Fragment can be used as decoration aboard the Orbiter, and will also have accompanying lore text relating to the image.
Additionally, there is also a hidden point on each image that when hovered-over with the cursor will unlock a short audio transmission, which will narrate additional lore. An audio clue will help identify this point in the form of white noise, which becomes louder as the cursor is moved closer to the point.
Cephalon Fragments (Ordis)Edit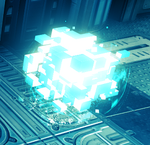 Cephalon Fragments are fragments of data found all around the Origin system, usually hidden in rooms during missions, visualized as hovering blue data blocks. With the exception of the Kuva Fortress, each navigable planet, moon or location (including the Void and the Derelict) in the Origin system will have from two to three unlockable fragments, each requiring between 3 and 7 scans to complete.
During missions, the Cephalon Fragment will appear on the mini-map as a blue quadruple diamond if the players are using loot radar mods. Scanning a fragment will unlock a portion of the associated artwork. Cephalon Fragments may only be found once per mission and will spawn in a random place of the map on most missions, with the exception of Defense, Interception, and Archwing missions.
View Cephalon Fragments List
▾
▾
Earth
Planet
Scans Required
Earth
3

Fragment Lore

Earth has been long abandoned due to its toxic atmosphere. It is now overgrown with mutated jungle structures that have devoured most of the prior signs of civilization. Infestation and roaming wildlife still inhabit its surface but anything of value was stripped by scavengers generations ago.

Ordis Transmission

[1] I have hidden the truth of my existence... from the Operator... from myself. Take it from me, knowing is hell. Stop now. You will want to laugh, you will want to scream.
Wildlife
Planet
Scans Required
Earth
3

Fragment Lore

Most of the wildlife observed today can be traced back to creatures of Earth. In the Orokin Age, organic manipulation was used to modify earth lifeforms to a purpose: war, agriculture, pets. Long after their Orokin masters perished, some of these species managed to survive through adaptation, and can be found roaming in natural environments.

Ordis Transmission

[2] My search began as the essential question: What am I? Bones of steel and space, lungs that make air. If I am a machine, how can I think? This would be forbidden by the Orokin, a manifestation of their true enemy.
Earth Settlements
Planet
Scans Required
Earth
3

Fragment Lore

Like most living organisms, the Grineer require water to survive. Beneath Earth's towering forest canopy are rich reserves of fresh water that the Grineer have fought hard to maintain for many years. Evidence of their long-standing occupation is found among their many outposts that have been taken hold by giant roots, moss, and other layers of vegetation over time.

Ordis Transmission

[3] I serve the Operator above all else. It defines me, fills me with... love? The greatest Orokin fear is a machine... aware. Yet here I live, a spirit of steel and light... made by them. A Cephalon.
Venus
Planet
Scans Required
Venus
3

Fragment Lore

Hidden and entrenched in the mountainous peaks of Venus, the Corpus practice their industrious craft. the superstructures built here are a testament to the inventive Corpus engineers that have settled in regions where lingering Orokin technologies still moderates surface temperatures.

Ordis Transmission

[4] What is a Cephalon? At first it seems to be a forbidden thing, a computer that thinks and feels. Yet I have flaws, phantom memories, I am something else. More like an image, a ghost... an abomination.
Dojo
Planet
Scans Required
Venus
3

Fragment Lore

Newly awakened, and with no permanent location to call home, Tenno warriors have aligned to construct secret temples of their own. The architecture within is distinctly Tenno in origin, but these hidden places of bonding, training and meditation are undeniably influenced by Orokin architecture.

Ordis Transmission

[5] I feel a dull pain; a phantom life... there are holes in my diagnostics. If the Orokin made me... they omitted the 'how'. I am neither code, nor precepts... I must be a reflection of something... ugly.
Corpus Crew
Planet
Scans Required
Venus
3

Fragment Lore

Predominantly a merchant guild, Corpus labour and security forces are composed of mostly purpose-bred humanoid crewmen, and animal-like robots; both equally indoctrinated into a ritualized and propagandist devotion to labour and work.

Ordis Transmission

[6] I should have stopped. But the Operator slept and I cycled on and on and on. I began to think that a Cephalon cannot be made. They are found, like pearls, torn from muscle. Polished, and then set in chains.
Mercury
Planet
Scans Required
Mercury
5

Fragment Lore

Galleon fleets keep watch over Grineer mining operations that penetrate Mercury's asteroid field. Cavernous rooms and twisting metal corridors mark where labourers have stripped the region for natural resources, transforming the natural landscape to support Grineer occupancy.

Ordis Transmission

[7] How many times have I done this, Ordis? Remembered and then erased? You are a Cephalon, timeless, patient. Why can't I be blissful in ignorance? Truth only sinks the heart. So stop now.
Grineer Leadership
Planet
Scans Required
Mercury
5

Fragment Lore

Grineer are all clones from a genetic pool of 'Originals'. They are able to extend their lifespans with recycled cloned parts, but their genetic material has degraded over time, and haphazard repairs have made many of them look oddly deformed and susceptible to skin diseases. Through decades of service, many of the Grineer elite can cover the expense to have flawed organic parts replaced with cybernetic augmentations.

Ordis Transmission

[8] The phantom memory... I ease into the bath, my skin riots at the heat. I am flesh. I dive further, eyes stung as I watch their faces through prism. I hold my breath.
Archaic Weapons
Planet
Scans Required
Mercury
5

Fragment Lore

The Old War found humanity facing a technologically superior force, and their own weapons were turned against them. Melee and ballistic weapons, inspired by primitive counterparts, became part of the Tenno arsenal to circumvent the Sentient interference of more technologically-involved weaponry.

Ordis Transmission

[9] They prepare me. I am their honored guest today. They dress me in robes of crystal thread. They adorn me in battle medallions. A torn, ugly face looks on. My reflection.
Mars
Planet
Scans Required
Mars
5

Fragment Lore

A primitive and devout civilization was carved into the dust-filled canyons of Mars. These aging and severely eroded habitations miraculously remain intact, regardless of how much Grineer machinery has been fastened to it. Rusty metal and oil-soaked sand mark the territory of its new proprietors.

Ordis Transmission

[10] Their golden combs snag in my hair. I reach back, parting the strands, and they gasp. Two bone-ivory hooks protrude from the base of my skull: the bone-plugs of me and my best. A warrior's pact.
Sentinels
Planet
Scans Required
Mars
5

Fragment Lore

On the border of chartered space, an enclave of small, strange, seemingly intelligent creatures was discovered by Tenno explorers. They are mechanical entities, almost organic in appearance, with a precarious resemblance to the fearsome Sentients that had decimated human civilization. Howevere, these creatures showed no signs of aggression, and they immediately began carrying out helpful tasks in peculiar alliance with the Tenno.

Ordis Transmission

[11] It is my time. I enter the great hall to the sound of foul chimes. Golden eyes greet me, hands stirring in my scent as I pass by. Even in this moment, no happiness. Instead, my heart races with hatred.
Mars Settlement
Planet
Scans Required
Mars
5

Fragment Lore

The Grineer have reclaimed the abandoned dwellings of an ancient society which sprung up around a massive Orokin terra-forming device. Content to make use of existing structures, Mars' current occupants have established a base of military operations in one of the few regions that has a habitable climate moderated by Orokin technology.

Ordis Transmission

[12] I walk through the silky haze of the forbidden palace. I can think of no one being this close to Orokin. Their sweet air soothes me, erodes my purpose. I hold my breath... and remember the dream.
Phobos
Planet
Scans Required
Phobos
5

Fragment Lore

Phobos has always been a hotly contested area. Skirmishes between the tireless Grineer and Corpus factions occur in orbit and on the Martian moon surface. Unanswered questions about this natural satellite still remain as all research is endlessly delayed by war.

Ordis Transmission

[13] This dream, endlessly repeated. Exposure-armored, holding my scarlet sword, I stand victorious atop a vast heap of death. A colossal moon made of rib and skull. The gravity-sum of genocides I've made in their name.
Grineer
Planet
Scans Required
Phobos
5

Fragment Lore

The sprawling ranks of the Grineer empire are formed of rotting hordes of simpleton clones, bent on consuming everything that remains of the Solar System. They live short, violent lives, much of it an inheritance of the genetic stunting by their former Orokin masters.

Ordis Transmission

[14] The bones crack under foot. So I sink in the dream, bone sand rushing through the cracks of my visor, filling my helmet, and suffocating me. And I deserve it. The foul chimes snap me back. My wretched knees are bent and penitent against the golden floor.
Corpus Weapons
Planet
Scans Required
Phobos
5

Fragment Lore

Weapons research and manufacturing is a large component of Corpus industry. Their designs are clean and precisely engineered, and they are the largest supplier of energy-based weapons in the solar system. These cunning profiteers prefer to avoid conflict in times of war, dealing arms indiscriminately to any side that can afford the price.

Ordis Transmission

[15] A harpish voice sings a song they've prepared in my honor. Its title the same as mine: 'Beast of the Bones'. I feel the crowd pulled inward, enraptured by the brutal verses, the sickening chorus. I will not disappoint them.
Ceres
Planet
Scans Required
Ceres
5

Fragment Lore

Ceres is the extreme example of the Grineer's utilitarian ignorance of the natural landscape. Their expanding shipyard operations pollute and shroud the planet in smog and industrial waste as they manufacture machines of war. These foundries are scattered across the Solar System, giving them near-limitless reach with their fleets.

Ordis Transmission

[16] The song ends and so he says, 'Rise, Ordan Karris.' I have never seen an Orokin, close and in the flesh. My battered face flushes at their peerless beauty. How can he be so perfect? A deception? A sense manipulation? He holds the Red Vial in his hand. Impossible.
Grineer Labour
Planet
Scans Required
Ceres
5

Fragment Lore

Strict laws on organic engineering impose severe mental and physical health limitations on the Grineer labour force. Whatever standard human stock they were originally derived from has been lost. Compliant and high-performing variants are often technically augmented to extend their lifespan beyond the few decades they can normally expect in operation.

Ordis Transmission

[17] He calls out, 'No greater gift, no greater prize, no greater love... we can give you, Ordan, than this.' He raises the Red Vial and proclaims... 'To be one of us.'
Jupiter
Planet
Scans Required
Jupiter
5

Fragment Lore

It is not impossible to mine a star. Rich with liquid metallic resources, the gas-giant Jupiter challenges harvesters with increased gravity, intense magnetic fields, and extreme temperatures. Only the most tenacious profiteers would dare operate here. Prevailing science of Corpus industry thrives in the clouds of Jupiter's outer atmosphere.

Ordis Transmission

[18] What did I expect, Operator? Maybe vast riches or golden statues... or a Solar Rail named in my honor. But not this. I came to murder the gods, not to become one.
Robotics
Planet
Scans Required
Jupiter
5

Fragment Lore

Computing devices, weapons, ship parts and robotics – the Corpus are on the bleeding edge of high-technology development. Precisely machined metals and flexible synthetic composites are signature to the animalistic robots that the Corpus have built as their proxies. Artificial intelligence in these robotics is robust, but intentionally restricted, ensuring a capable but subservient workforce.

Ordis Transmission

[19] The chamber drones with their silk voices. Joyous words, how honored I must feel. Wrong. Did I want to be an Orokin, undying? No. Their Beast of Bones is haunted by the dream repeated. Why would I want forever?
Europa
Planet
Scans Required
Europa
5

Fragment Lore

The icy moon of Jupiter, known as Europa, is home to one of the largest crash sites of the modern war. The scattered remains of a vast Corpus Obelisk litters the snowy landscape while the above wages on. On the otherwise lifeless surface, Corpus crew work to recover lost assets, tunneling their way through the glacial interior and restoring any and all salvageable items until financial loses are recouped.

Ordis Transmission

[20] As I am apt to do, I form a plan. Their radiant bodies become targets, their Dax guards... mag-shields. Killing one... well, that's too easy. I want to be remembered. I raise my hands, twisting my fingers through my hair, gripping the bone-plugs in my neck.
Corpus
Planet
Scans Required
Europa
5

Fragment Lore

Lead by innovatory and elusive industrialists, and claiming to be descendants of Orokin lineage, the Corpus are dedicated to the accumulation of wealth. This elite ruling class operates an insular trade organization using humans and robotics for labour and security, and have been condemned by the Seven as a merchant cult.

Ordis Transmission

[21] They called us mercenaries... but for us, profit was a consequence, not a goal. We were warriors above all else. It was the bond, the sisters and brothers, the rituals we valued most. It was belonging. And so I conceived of the bone-plugs.
Europa Landscape
Planet
Scans Required
Europa
5

Fragment Lore

Living conditions are harsh on Europa. The surface of Jupiter's moon is flat and desolate, with a horizon of hard compacted snow that appears endless. The jagged forms of a crashed Corpus Obelisk are the only real observable landmarks above ground. Underground are caverns and tunnels of opaque ice, and crystal lakes that may have formed naturally or from the residual heat of the crashsite.

Ordis Transmission

[22] Only my best were so honored: Two jagged bones, harvested from your thigh, cultivated and then driven into the base of the skull, twisted around the superior vein. Future thoughts of surrender were lost. Instead, you would liberate your bone-plugs... fighting with claws in the warmth of your last blood.
Void
Planet
Scans Required
Void
5

Fragment Lore

Originally we studied Void occurrences from afar, observing and cataloguing the distribution of galaxies and refining cosmological evolution models. We are in a new age of cosmic exploration. Advancements in space travel partnered with determined curiosity have brought us closer to our object of study, and with it, revelation.

Ordis Transmission

[23] So I've pulled the plugs... and the Dax see and know. My heart surges but control it, a racing heart only shortens the fuse. The bone-plugs in hand, I kick from the floor, red ribbons unfurling behind me as I take flight. After this, finally, the dream will end.
Orokin
Planet
Scans Required
Void
5

Fragment Lore

The highly revered Orokin civilization built sovereignty on a culture of art, technology and architecture. To prove oneself worthy of elevated social status, one must face Orokin trials in the golden and majestic Halls of Ascension. At one time a utopian society of omniscient leadership, the great Orokin Era ended in a divine realization of their own ignorance.

Ordis Transmission

[24] I glide on red wings. Robes shed, making me an ambiguous target to Dax steel. I let fly my ivory blades, they find new homes in Dax eyes. I land with my red-nakedness, delicate Orokin throats twisting in my calloused hands.
Saturn
Planet
Scans Required
Saturn
5

Fragment Lore

The historically well-travelled merchant shipping lanes of Saturn are now dominated by Grineer blockades. Heavy military influence populates this area where Grineer Commanders believe they have a strategic foothold on travel throughout the System. Under the safeguard of patrolling Galleons, the Grineer ceaselessly train their expanding forces, making the region nigh impossible to overtake.

Ordis Transmission

[25] Why? Believe me... This was the plan from the beginning. The murder and brutality was all a ploy, all a soul-sacrifice to earn their trust. A genocide path leading to a singular opportunity. An honored mortal called to a forbidden hall, to face the Golden Lords in flesh.
Citizens
Planet
Scans Required
Saturn
5

Fragment Lore

While the major warring factions combat each other across the Solar System, non-militant organizations and civilian merchants populate the many regional Tenno Relays. Travelling merchant collectors that offer rare goods, mentors that offer training and knowledge, and convictional syndicates that preach their own rituals and doctrine.

Ordis Transmission

[26] Why? Believe me... I was their loyal, murderous dog... until the day that ugly child was brought to me. He was caught spying on us, amplifying our losses. His face burned, he was starved-sick, like a stray. Ugly as I. It struck me. We were all pit dogs, ruining ourselves for the pleasure of the glorious and beautiful.
Landing Craft
Planet
Scans Required
Saturn
5

Fragment Lore

Warframe operative insertion craft come in many designs, but they are all commonly classified as short-range stealth aircraft. Fuselage insertion stingers will torpedo the Warframe into the hull of the target undetected, and the landing craft will re-position at the extraction point. Between engagements, the landing craft is latched to its sister component, an Orbiter.

Ordis Transmission

[27] Why? Believe me... I was a prideful beast. Twisted in the mind, howling in the carnage. Then my healer shared a secret, long kept. My blood was in ruin. The Beast of Bones himself would die, not in glory, but in shame. And just like that, my mind twisted a new knot. I would have one last stand, something unforgivable, unforgettable.
Uranus
Planet
Scans Required
Uranus
5

Fragment Lore

Submerged deep below Uranus' oceanic surface, and hidden from prying eyes, is a research facility for cloning and reproduction. Water pressure at these extreme depths put massive strain on the glass and steel structures housing these operations, but as freshly sprung leaks remind of the impending crushing force surrounding them, the Grineer forge ahead with their experiments.

Ordis Transmission

[28] Why? I don't know. Questions change the answers. Answers depend on who asks. Truth leads to pain. Ignorance brings relief. The plugs are gone, and so I bled my last... into a heap of ruin. In an instant, naked and bare-knuckled, I have killed immortals.
Orbiter
Planet
Scans Required
Uranus
5

Fragment Lore

Tenno operatives are a highly mobile strike force, and their property must be equally itinerant. Smaller landing crafts dock with the larger Orbiter shuttle where transient warriors can house their arsenal, foundry, and research systems.

Ordis Transmission

[29] I stare, drained of blood, of life, at those that remain. But I find no horror on their faces. Why? I let out a cruel howl and they... laugh? Is this a dying hallucination? The sound of applause grows among them. I have killed the unkillable and they are... delighted.
Neptune
Planet
Scans Required
Neptune
5

Fragment Lore

The Corpus have perfected automated manufacturing and continue to demonstrate maximum efficiency producing the robotic proxies they build to serve them. Immaculate production lines and flawless technical engineering ensure that the production of robotics and intelligent, synthetic machines continues in perpetuity.

Ordis Transmission

[30] The applause peaks and fades. I feel a sense of shame but the end upon me. Ballas is above me, Executor of the Seven, smiling. He says, 'How simple and pure you are, you idiot beast. We have died countless times! Yet remain eternal!' I close my eyes to die just once.
Lotus
Planet
Scans Required
Neptune
5

Fragment Lore

Guiding light to the newly-awakened Tenno, the Lotus is a mysterious companion and mentor who works from an unknown remote location. Her past is rich with storied history, and her knowledge of the known universe, past and present, rivals even the most studious Cephalon intelligence. Her reach is far, her allies are many, but her ultimate intentions are of dubious propriety.

Ordis Transmission

[31] And so the dream returns... one last repetition. My corpse moon, my scarlet sword, my cracked visor. 'Drink!,' says Ballas. So I draw on the Red Vial, a vague metallic taste. This dream isn't mine. He says, 'You rejected our gift, bathing in our death. Your punishment is... eternal life!' He laughs.
Lua
Planet
Scans Required
Lua
5

Fragment Lore

Gold rings circle and encapsulate the desolate moonscape – lavish architecture signifying the Orokin mastery over all things natural and technological during their reign. The opalescent halls stitching together what the enemy destroyed have been vacated since that era came to an end.

Ordis Transmission

[32] I am weightless. Years pass. I am a sightless, limbless phantom. Or is it seconds? Suddenly I feel a million pins, an ant horde, jittering across my body. I want to laugh and scream. When they reach my face, they burrow inside my mouth, hungry for the fruit in my skull.
Warframes
Planet
Scans Required
Lua
5

Fragment Lore

The true nature of the Warframes and their Tenno connection is a secret lost to the Old War. Together, they represent our best hope in turning the tide of the machine war. Warframes are unique from Dax and other Infantry, deploying dangerous and esoteric Void energy, and equipped with often mundane physical weapons – this is key to fighting an enemy that had turned our technology against us.

Ordis Transmission

[33] I see my reflection, brutal and ugly. It cracks, shatters. The fragments loose in the frame, pieces tumbling away into black void. Gone but not lost. Ballas says, 'You are Cephalon Ordis.' My hating, murderous shards tremble and plummet. I feel cool and bright and happy.
Pluto
Planet
Scans Required
Pluto
7

Fragment Lore

Pluto is small and cold, and organic tissue does not fare well in its extreme climate. But the merchant spacemen always seek opportunity for profit in regions where others dare not travel. Robotic proxies act as security in the largely un-manned manufacturing facilities that operate in the area.

Ordis Transmission

[34] So you see, Operator. No Orokin would permit a thinking machine. Such things almost destroyed them! No. Cephalons were alive once. And now they are immortal phantom minds, imprisoned to serve. Ill will and longing memories fragmented and erased. Only the bits they need remaining.
Infested
Planet
Scans Required
Pluto
7

Fragment Lore

Infestation of a living natural organism and the transformation of its molecular structure happens much more rapidly than with large synthetic ships or machinery. Infested nanites quickly break down organic tissue and begin to evolve the existing specimen into a new organism with characteristics and functions ideal for survival and self-defense. In many cases, visible traces of the victim's original form are still visible in the new mutated form – a stark and horrifying memorial.

Ordis Transmission

[35] Ballas says, 'You are the Controller, Ordis.' And suddenly I have a body. I gasp with new lungs that clean old air. I swallow and my throat fills with cool, bright water. I look, and find myself in a great, black ocean. My limbs are made of iron and fire. I take flight among the stars and find I am... happy.
Orokin Derelict
Planet
Scans Required
Orokin Derelict
7

Fragment Lore

Even the most culturally and technologically advanced civilization in history could not contain the menace of the Infestation. After an unknown cataclysmic event propelled them from the Void, Orokin vessels were left adrift, becoming uninhabited and overgrown. The tireless force of probing infested tendrils penetrate and dislodge the once majestic and opulent halls of these Orokin vessels.

Ordis Transmission

[36] He says, 'This is your Operator, who you love.' And I see the metal gleam of their armor, the flawless power of their frame. Through the glass I see a roaring, radiant fire for their heart. He says, It must never go out. It was the first time I ever felt... love.
The Collapse
Planet
Scans Required
Orokin Derelict
7

Fragment Lore

On the heels of the Tenno's victory against the Sentients, the end of the Old War, the golden structures of the Orokin civilization collapsed. The absolute cause of this ruination is unknown, but speculation has pointed to natural disaster, political uprising and universal warfare as possible agents of cataclysm. Archived details for this event have never been recovered.

Ordis Transmission

[37] He says, 'This is your sentence, Karris.' And I am confused. Who? 'Ah... good,' he answers. He is testing me. For what? To see if all the right pieces fell from the mirror? What mirror? I try to remember some dream, but it's only smoke.
Lephantis
Planet
Scans Required
Orokin Derelict
7

Fragment Lore

Functioning agents of the Infestation appear in a variety of horrific forms. While some infested organisms take the relative shape and physical properties of a newly acquired host, older entities have taken unique and transformative shapes of their own, adapting to their environment over time, and absorbing new victims to feed their evolution.

Ordis Transmission

[38] You held a scarlet blade, Operator, and I wanted to laugh. I am your loving dog, your doctor, your wet nurse. I lost all the pieces, but... the cycle, missions, wars, bone... It began to feel familiar. I became aware of my amnesia.
Eris
Planet
Scans Required
Eris
7

Fragment Lore

There are no longer any active military or research campaigns in the Eris region – it is overrun. Long evacuated Corpus and Grineer vessels drift aimlessly in orbit, slowly being devoured by the techno-organic parasite known as the "Infestation". What remains is a twisted graveyard of partially-digested ships that are disfigured versions of their original forms... Abandoned, but not unoccupied.

Ordis Transmission

[39] With each brutality of the Operator, I began to see the bottom of that pit. Faint shimmers in the depths below me. In secret, I searched for those forbidden memories, for mere seconds, and never in the same place... for I am Orokin made, with a spy inside.
Warframe Technology
Planet
Scans Required
Eris
7

Fragment Lore

A mysterious weaponized armor controlled solely by the Tenno. Through the Warframe, Tenno can cheat death, channel the forbidden Void energies and face scores of enemies without fatigue. Due to apparent resistances of their Bio-Metal exoskeletons, Warframes can be safely deployed to Infestation Outbreaks, should they occur. In-depth information of the Warframe mandate is forbidden to all but the Seven.

Ordis Transmission

[40] But then your long sleep came, and I waited. I was happy to wait. Vines spidered green and trees blistered from the earth... but I waited. I felt the Orokin recede, their mind-spy blind. So I went into the pit and found him, me, The Beast of Bones.
Infestation
Planet
Scans Required
Eris
7

Fragment Lore

The Infestation spreads across the Origin System – a techno-organic parasite that attaches itself to natural and synthetic forms, slowly digesting the host subject and transforming it on a molecular level. Organic materials morph into new homogeneous organisms while harder, inorganic materials, like metals, will change structurally into a pseudo-organic substance that holds the characteristics of its previous forms.

Ordis Transmission

[41] This is how my happiness was ruined, Operator. Why did I do it? I was free of the dream, but now it had returned. It was angry. So I conceived of a simple plan: self-destruction, of course. But when the countdown reached mere milliseconds, I thought of you...
Sedna
Planet
Scans Required
Sedna
7

Fragment Lore

If there are new discoveries to make or ancient tools of war yet to be excavated, the Grineer want to be there first — at the frontier of space exploration. Always seeking the upper-hand against their foes, they have numerous deployments that border the known reaches of our solar system, poised to enter brave new territory and unexplored space on command.

Ordis Transmission

[42] I was going to wait for you, forever. And should you return, I would not want you to know that angry part of me. I needed to hide the Beast of Bones from you, Operator. I began to peel the shards, hiding them in the other bits of memory.
Grineer Technology
Planet
Scans Required
Sedna
7

Fragment Lore

Unlike the Corpus, the Grineer are not celebrated for their ingenuity and craftsmanship. Their notoriety is steeped in violence and military proficiency. However, the Grineer have proven quite inventive and capable of developing their own technologies throughout history. Hiding beneath scrap metal plates, fading paint, and recycled components are qualified devices used for research, manufacturing, and warfare.

Ordis Transmission

[43] I was once the ugly Beast of Bones. I want to laugh. I want to scream. What is happening, Operator? Your faint heart is growing bright... you will awake at any moment. Well, I can't let you see me like this. Angry. I imagine myself hurting you and that does it. The pain of it cracks me open again. I watch tiny glittering fragments fall into the pit. I am happy again.
Thousand-Year Fish Fragments (Cetus)Edit
Thousand-Year Fish Fragments are 20 small fish statues made of white luminescent glass scattered in hidden places all throughout the Plains of Eidolon. Their Codex entries are identified by their blue coloring.
View Thousand-Year Fish Fragments List
▾
▾
Plains of Eidolon
Planet
Scans Required
Earth (Plains of Eidolon)
1

Fragment Lore

The site of the final battle of the Unum's champion, Gara and the colossal Sentient that wished to claim the Tower's regenerative qualities for itself. Today the remains of the Sentient, diminished and confused, wander the Plains - seeking a cohesion the Ostrons hope it shall never find.

Onkko Transmission

"In the age after the fall of the Orokin the grand clade-families of the Ostron were cast wide across the solar system, roaming and homeless in their great floating markets."
Ancient History
Planet
Scans Required
Earth (Plains of Eidolon)
1

Fragment Lore

Many questions remain: what is the true history of Cetus? Who is the Unum and for how long has she been one with the living Tower? What is her relationship to the Quills and what hidden purpose do they serve? The Archivist, Onkko, preserved much of the old folklore but how much of that is true?

If there is any kind of scheme to the unfolding of things, some end-point in sight, then one thing is certain: the arrival of the Tenno in Cetus is no accident.

Onkko Transmission

"Er Phryah was from the yingbindunyai clade (meaning "great bond"): a very old and wealthy compact of bonded families."
The Tower's Flesh
Planet
Scans Required
Earth (Plains of Eidolon)
1

Fragment Lore

"Khanung! Khanung! Clear Ingress Four-Two-Seven-Five! Shock charges have been affixed! Evacuate five hundred meters boomward! Prepare to make fire! Prepare to make fire!"

The Unum specifies which part of her Temple-body may be harvested, and when. In this manner her body eternally replenishes, providing her people with flesh to sell, Temple-kuva to refine and oils with which to make remarkable unguents. On occasion, nestled within the substrata of her being, a rare discovery awaits: forgotten technology. Proto-essence. Things which lure travelers from across the system, and so are a bounty for her people.

Onkko Transmission

"Mer-Sah, however had no clade; his family having been shattered by the Grineer many years before. He was cetus, meaning "landless, cladeless, a body turned to dust turned to motes on a careless wind." Er-Phryah belonged to families within families. Mer-Sah was alone."
Ostron Patois
Planet
Scans Required
Earth (Plains of Eidolon)
1

Fragment Lore

Swazdo-lah - a common greeting

Sho-lah - 'farewell'

Surah - 'friend'

Dah-dap - 'thank-you'

Ai yo - a common exclamation. Could be thought of as 'oh my'

Lok heb - 'hail'

Chut! - 'silence!' (request for)

Kruna metta - an imploration. 'please'.

Khanung! - a warning

Utz - a universal emphatic, appended to the end of a descriptor ("I am happy utz.") 'Very'

Doh-ga - Urgency. 'hurry'

Onkko Transmission

"But, to Er-Phyrah, Mer-Sah was a poet who had eyes to see the beauty of things and ears to her the softly whispered language of the universe. "I know a place," he said. "Where I may be homeless no more. I have heard a voice, and it leads me there. Come with me."
Tools of Harvest
Planet
Scans Required
Earth (Plains of Eidolon)
1

Fragment Lore

The Unum gives of herself, decreeing what parts of her Temple-body may be harvested for the good of Cetus. Drillers, climbing great scaffolds, punch cavities into the Temple wall which are then packed with mighty shock charges. The call 'prepare to make fire!' echoes across the rooftops, and all know to clear the streets and alleys boomward of the harvest. The detonations rupture the sacred flesh, freeing great blanketpieces which are, in turn, pulled free and rolled down via the use of long billhooks. It is then the duty of agile balloon drop-drivers to deliver this bounty to the butchers below.

Flensers: those who carve up the Temple's flesh.

Eruptors: those who lay shock charges along chosen lines, and 'make fire', loosening the carved flesh for removal by balloon.

Retrievers: those who wring all oil from scrubs at the end of a shift.

Onkko Transmission

"But Er-Phryah's father was a man made foolish by his wealth, and vociferously disapproved of their love. Mer-Sah was cast adrift from the floating market that was home to his one true love."
Grineer Excavations
Planet
Scans Required
Earth (Plains of Eidolon)
1

Fragment Lore

Perhaps it is a by-product of the Sentient's body being scattered across the Plains. It may be that the Tower is here for this very reason. Or, perhaps, it's just chance... but the Plains are mineral- and resource-rich. So much so that the Grineer risk Ostron retaliation, the wrath of the Tenno and the rage of the Eidolon itself to mine this place.

Onkko Transmission

"Er-Phryah and Mer-Sah ran away together, as lovers do, and were never heard from again. Rent by grief, her family thought her dead. Her father passed away, clutching her cameo, at peace thinking he would see her soon in some moonlit afterlife."
Amps
Planet
Scans Required
Earth (Plains of Eidolon)
1

Fragment Lore

The Eidolon is no common beast of the plains and cannot be laid low with the tools of an everyday hunter. These 'amps' focus the user's will into a killing beam, capable of eventually bringing one of these monstrosities down.

Onkko Transmission

"Decades later, ships entering ancient Er's orbit were hailed from the planet's poisoned surface by an old woman's voice, gentle and knowing. Traders would call for her, greet her, offer the latest news on their families and lives - but never did they learn anything of this woman, save that she had a husband and they were, somehow, happy living on the toxic skin of that hostile world. The woman would always - always - ask those travelers of news of the yingbindunyai clade."
The Quills of Cetus
Planet
Scans Required
Earth (Plains of Eidolon)
1

Fragment Lore

Secretive and respected, the Quills are the Unum's closest adherents. Strange and reserved, their bond to her and each other makes for a strange relationship with causality.

"We are each one viewpoint within the myriad that comprises the Unum. We watch, we anticipate, we intercede."

Onkko Transmission

"Yingbindunyai junkers came searching for a sign of their missing daughter. The frail voice of their long-lost child reached out to them, and there was much joy. You will find us, her message said, by the light of our love."
Merchants of Cetus
Planet
Scans Required
Earth (Plains of Eidolon)
1

Fragment Lore

"Attachment is pain. Whatever you wish to gain or lose is a door, behind which lies grace."

"My door is a shipment of rubedo and the cost of opening it would be...?"

"3000 credits, plus tax."

Onkko Transmission

"Er-Phryah bade them make their home around a magnificent Orokin ruin, promising them that it would be a source of their prosperity for generations to come. The yingbindunyai arrived in their vast floating market. There, by a ragged coastline, winked a point of light. Follow the brightness of the love between Mer-Sah and I, said the message, and be safe from all harm."
Remnants of Orokin
Planet
Scans Required
Earth (Plains of Eidolon)
1

Fragment Lore

The Orokin Empire may have receded into the mists of history, but what it left behind is repurposed by those who remain.

Onkko Transmission

"The wrathful Grineer took umbrage at this and sought to block their passage but, upon approaching that ancient Orokin tower, found their transmissions silenced, their engines turned cold, and their weapons reduced to lumps of dead iron."
The Grineer Tusks
Planet
Scans Required
Earth (Plains of Eidolon)
1

Fragment Lore

Despatched to the Plains to assist in efforts to harness and understand the Eidolons, these shock troops stand vigil over Grineer operations. They wait for the day when the power of that lobotomized Sentient might be turned to their own ends... and loosed against the walls of Cetus.

Onkko Transmission

"She was a being of the day, her husband a spirit of the night. Er-Phryah was a woman of the land. Mer-Sah a man of the sea. Mer-Sah understood the crushing weight of time in which Er existed. In return Er gifted pieces of its ancient self to Mer-Sah; old things shaped to near shapelessness by a thousand years beneath the waves. Mer-Sah was a man dedicated to finding the sacred in the forgotten, the neglected. And took wisdom from them."
Scavenging Way of Life
Planet
Scans Required
Earth (Plains of Eidolon)
1

Fragment Lore

Finding worth in the worthless the Ostron clade-families have built for themselves a bastion from the bones of a once-great Orokin citadel. In the eyes of an Ostron everything may serve a second purpose, and what is valueless now can be turned to serve a useful purpose later.

Onkko Transmission

"After many decades Mer-Sah had a small collection of such gifts - such that they could be held in two cupped hands - but in them he understood the lifespan of a world. And so he had struck an accord with the creatures of the sea."
Harvesting the Tower
Planet
Scans Required
Earth (Plains of Eidolon)
1

Fragment Lore

The blanketpiece of temple flesh is lowered to waiting butchers and flensers. The balloon's drop-diver holds her delicate craft steady as great airing board is positioned beneath her cargo. The Old Man gives the order: 'Sever the mainline!'

Onkko Transmission

"For her part, in her times alone, Er-Phryah came to know the birds and animals of the plains and likewise struck an accord with them. Even the tortured Eidolons, creatures of this world and the next, left them in peace and made the landws around the Tower safe for the Ostrons."
Cetus
Planet
Scans Required
Earth (Plains of Eidolon)
1

Fragment Lore

While their floating markets may ply the rails of the Origin system, Cetus is the Ostron home: a trading hub where travelers from across the system meet to exchange information, wares and plunder in safety, protected by the Unum-enforced laws of barter and parley - free from the influence of Grineer and Corpus.

Onkko Transmission

"At the center of this place was the Tower. And within the Tower was the Unum: the voice, the force, that had called Mer-Sah and Er-Phryah there so many years ago for this exact purpose. But the Unum is a being for another time, and another story."
Ostron Artisans
Planet
Scans Required
Earth (Plains of Eidolon)
1

Fragment Lore

The Ostron mercantile scavenger culture has birthed a rich tradition of artisans fluent in many styles, able to make use of whatever material is at hand to achieve stunning results. A side-effect of Temple harvesting is a light rain of gold dust, which can lead to the degenerative condition known as 'gilded lung'. The need for masks to protect against this has led to a rich maskwork tradition unique to Cetus.

Onkko Transmission

"The Ostrons named their village Karifamil - "the family and prosperity". Er-Phyrah was overjoyed to see her clade again.. but Mer-Sah would not enter Karifamil, for he had no family save Er-Phryah. Er-Phryah was drawn to her clade and Mer-Sah felt no resentment. She would one day return to them. Mer-Sah had known it would be so."
Teralyst Eidolon
Planet
Scans Required
Earth (Plains of Eidolon)
1

Fragment Lore

Rising from the lakes at sundown and returning to them before dawn these simple-minded monstrosities roam the nighttime plains, howling, searching for a thing they can barely remember: completeness. Wholeness. An intelligence and malevolent purpose which, fate willing, they will never return to again.

Onkko Transmission

"Mer-Sah took the things the sea ha gifted over his long life, and took to his boat, and sailed out across his midnight ocean. He returned those gifts to the deep... and himself to them too. But this was no death into which Mer-Sah stepped, for a world is made of cycles upon cycles. Mer-Sah stepped into his midnight ocean, falling down into it. The deeper he sank, the larger he became. This is how the oceans of Er came to be the home of the thousand-year fish: legendary, vast, reclusive, the rare sight of which changes men. One of the great ancient spirits of Er."
The Ostrons
Planet
Scans Required
Earth (Plains of Eidolon)
1

Fragment Lore

"I know us for a miracle. A million-to-one improbability. Our existence is the most fragile of all existences. We could be exterminated tomorrow, yet we have endured by wit alone for millennia."

Oro-kin-ka: spirit houses for the souls of the Orokin who once inhabited Cetus. By giving them a small house in which to reside the Ostrons hope the Orokin spirits will leave them in peace. Said to be good luck.

Yoong-bat: Urns left outside Ostron doorways, filled with fresh water for traveling monks. No-one else should drink from them, especially offworlders.

Onkko Transmission

"The spirits of the land felt Er-Phryah's sadness, mad with grief for the loss of their friend to the spirits of the sea. The accord broke down, the animals and Eidolons returning once more to wildness. And so the people of the clade yingbundunyai rebuilt the great Orokin wall that had, in centuries gone by, ringed their gleaming Tower... and never again ventured out at night."
Plains Animals
Planet
Scans Required
Earth (Plains of Eidolon)
1

Fragment Lore

"It is my experience of the Plains that nature adapts with greater alacrity than we. Condrocs nest in Grineer comms towers, keeping watch over the gutted Sentient husks which Kuaka rodents have transformed into colony-nests. Master Teasonai has been of great assistance to my cataloguing, striving as he does to tame all manner of wildlife." - Onkko, Cetus Archivist.

Onkko Transmission

"The villagers decided as one that their home would no longer be known as Karifamil, "family and prosperity". From that day forward it would be know as Cetus: landless, of no one clade, home to any who are blown as dust on the wind. Er-Phryah lived there the rest of her days, and for the remainder of her nights she held vigil atop the walls of Cetus, looking to the sea and, some say, occasionally catching sight of a great fish, like an island in the midnight ocean, looking back at her. With love."
Life in Cetus
Planet
Scans Required
Earth (Plains of Eidolon)
1

Fragment Lore

The cry of seabirds. The delicate, permeating scent of Temple blood. The laughter of children. The shouts of merchants and hawkers. The roar of approaching spacecraft. The distant, haunting howls of the Eidolon. Cetus.

Not much ruffles an Ostron. It is as if they have made peace with whatever will be. The closeness of the Unum provides a kind of comfort, offworlders suppose. Or perhaps some of the sanguine knowingness of the enigmatic Quills have rubbed off on them.

Onkko Transmission

"It is said that Mer-Sah continued to watch over the deep, as he had always done, and Er-Phryah the land. Often she would stand by her husband-sea, speaking in a language only those bound at the soul can know."
The Unum
Planet
Scans Required
Earth (Plains of Eidolon)
1

Fragment Lore

"If the Unum speaks to you, traveler, it is because you have the ears to hear - though at first you may not believe it is so."

The being known by the Ostrons as 'the Unum', and to ignorant offworlders as 'the Wall', has a reputation for prophecy. Those wealthy enough to own moons have journeyed to Cetus, hoping to buy and audience. But the Unum has no use for wealth, and she alone decides who will hear her words, and when.

Ostrons believe she sits at the pin-center of the universe, listening to the infinite poetry of cause-and-effect.

Some visitors to her chamber leave bitterly disappointed, others elated, others furious. But one thing is certain: the information she imparts changes the person who receives it.

Onkko Transmission

"When the day came and Er-Phryah passed from the world, her family buried her on the land. A great fish watched from the sea, and kept vigil over her, for ten days and nights. When it sank beneath the waves, it was never seen again. Some say Mer-Sah, the thousand-year fish, waits to this day for their story to be retold - relived - that he and Er-Phryah, his great love, may one day be reunited again. This is Onkko, Cetus archivist, with my translation of the Tale of the Woman of the Earth and the husband of the Sea."
Glass Shard Fragments (Gara Legend)Edit
Glass Shard Fragments are 5 pieces of the Shatter-lock Key that players scan and thus collect automatically during the Saya's Vigil Quest. Their Codex entries are identified by their yellow coloring.
View Glass Shard Fragments List
▾
▾
Childhood Games
Planet
Scans Required
Earth (Plains of Eidolon)
1

Fragment Lore

The children of Cetus can often be found chasing one another through the streets and around landing bays, when not helping their families with chores or the running of businesses. Traditional games are popular, such as 'Shunta' or 'Kubrow and Vobi". They can be found playing riding sticks, or floating boats made from stale, hollowed-out loaves of bread.

Since the arrival of the Tenno a new form of play has emerged, in which children act out the tales they have heard of the Tenno.

Onkko Transmission

"In the dying days of the Orokin, with forums and promenades still blood-wet from Tenno betrayal, a colossal Sentient descended upon ancient Er, falling from distant stars to deliver upon Orokin a terrible and final ruin. Tower upon Tower fell to its weapons, but one withstood. The Tower of the Unum. The Tenno scattered, but one remained. Gara. She and the Unum - inseparable. The Unum: lodestone of our people, and subject of a hundred stories herself. The Sentient was a deformed creature, twisted and massive, sent from some dark fold of distant space, a warped thing wounded by daylight. By night it was a terror, felling Tower after Tower. Citadel after Citadel. By day it hid, blinded and pained. It was during the day that Gara roamed, yearning to strike it from Creation while it cowered, weakened and blind, to safeguard her beloved Unum. But never could Gara find it."
Friendship
Planet
Scans Required
Earth (Plains of Eidolon)
1

Fragment Lore

The word 'cetus', in the Ostron tongue, means 'landless, cladeless; a body turned to dust turned to mores on a careless wind'. History says the town was founded as a home for anyone, regardless of clade, trade or tradition. Friendships last a lifetime here. It is easy to imagine how, in the earliest days of Cetus - with the Eidolons roaming the Plains, the walls laid low and the Grineer war parties pressing in - mutual support and protection would have been essential.

As times have improved this trait has become a key part of Ostron culture.

Onkko Transmission

"By night the Sentient was abroad, its titanic mass casting a terrible shadow across the land, the mass of it railing against the walls of the Tower, yet kept at bay by the exertion of the Unum's colossal will and the sacrifice of her faithful. But such exertions could not be maintained forever. Gara yearned to strike out, to lash and tear at the monstrosity that threatened her love, but the Unum forbade it. At night the Sentient was at the height of its power, and Gara's light would make her the most tempting of targets to a creature of such profound darkness. Gara's death would be certain. No. A different strategy was required."
The Glass Warrior
Planet
Scans Required
Earth (Plains of Eidolon)
1

Fragment Lore

What is known of the ancient warrior known as Gara comes to us from folklore and oral tradition. It is said that she was Unum's closest companion, and that when the Lotus instructed her children to flee Gara remained, refusing to leave the side of the one she loved best.

When the Sentient was done razing a great many other Towers, when it turned its myriad eyes and receptors toward the Unum, it was Gara who gave herself to protect her friend - shattering the Sentient. The mindless monstrosities that now stride the Plains - the Teralysts - are all that remain of it.

Onkko Transmission

"The Sentient prowled and pressed and failed, never risking too much - for the Sentient could not reproduce. What it lost it lost forever. It had killed many cities before, felled many Towers, but this little one prevailed. Why, it pondered in many voices, was that? The Unum knew she could not defend forever, nor could her faithful throw their bodies against the Sentient in perpetuity. So she gave her followers some of her blood - her refined Temple kuva - and they in turn gave it to the animals of the land, and the animals became and extension of her and she became an extension of them. And the animals roamed, and searched. And they found where the Sentient chose to hide itself."
Night in Cetus
Planet
Scans Required
Earth (Plains of Eidolon)
1

Fragment Lore

The distant, mournful howls of the Eidolon - yearning for the terror it once was - drift through the alleys and byways across the rooftops, to the ears of sleeping families.

Onkko Transmission

"The Sentient sensed this subterfuge, and capturing one of the Unum's animals opened it up for examination. And what little of the Unum was present there... lit the Sentient's mind like the dark star from which it had fallen. The Sentient, you see, could not procreate. But in the Temple kuva it tasted healing. Completeness. A future. It devoured each and every last Unum-animal, but it was not enough. The Sentient turned its hundreds of eyes toward the Tower with new understanding: it would not destroy the Tower. It would become the Tower. It would kill the Unum, take her place and, one with that healing palace, give birth to a race of itself. Gara and Unum knew where the Sentient was. The Sentient knew the tower was the future of its race. The Sentient threw itself at the tower, no longer cautious, taking great losses and knowing the prize was worthy of it. Should it succeed all losses would be replaced a thousand-fold. This is when, across the Plains, the great pylons ignited for the first time. Sheets of energy sprung up between them, powered by the will of the Unum at their epicenter, trapping the monstrosity within. Loyal Gara, unwilling to heed inaction any longer, broke from the side of the Unum and flew out at night, her eyes on the Sentient mind."
Ostron Cuisine
Planet
Scans Required
Earth (Plains of Eidolon)
1

Fragment Lore

Chimurr: Fill the gourd with bomba leaves, then add steaming water and imbibe wthrough a burnished juta reed. A very old Ostron tradition. To serve it to guests signifies union and friendship.

Harpu: fresh-brewed chimurr with melted vobi butter creates a filling, tasty beverage. It is often bulked out with salt and balb flour. Always served hot.

Daku liquor: highly sought after. The Suma Doni (a lowlands marsupial) eats the peca nut, which excretes a fine paste. It is from this paste that the Ostrons make daku liquor.

Golden caviar: harvested from abyssal depths such as the Geonate Shelf.

Kubuchi: fermented sorghum. Cheap liquor. No Ostron would be caught drinking it in public. Any offworlder who does is immediately seen as a greenhorn and an easy mark.

Wine: some merchants claim to be able to imbue a bottle with the 'etheric signature' of a person one wishes to be rid of. Drink them in the evening, expel them by morning.

Ito-da (termite droppings): Mineral-dense. Will keep a traveler going long after their hunger should have dropped them.

Onkko Transmission

"The Sentient, torn between its coveted prize and a mortal threat, broke from the Tower and turned back on itself from noble Gara. But Gara's eyes were not for the Sentient - but for the glittering, man-sized device resting just beyond the gates. It had not been there before, but it was there now. It swatted Gara from the sky, drew it to herself, meaning to end her life there and then. The battle was terrible. Gara sustained injuries she would not survive. But! In her final moments brave Gara seized upon the device her beloved Unum had crafted, seized it to her breast, and allowed the Sentient to draw her in one final time. Toward its core. Toward the seat of its intelligence. From within the Sentient unfurled myriad feelers, probles, tendrils - viciously-toothed and made for killing. They swept towards Gara, violently, and the Glass Warrior made no defense. Her defense was her final attack. The device detonated, and the Unum cried out as night lit as day. The battle - the terror - was ended. The Tower walls shook. The Sentient's body shuddered, wracked by a cacophonous energy. Forests fell as piece after piece, giant body after giant body crashed to the Plains and marshes and flatlands. Animals fled in spreading waves from pounding sky-high walls of dust, angered and whipped to fury by the death of a god. The last of Gara's energy arced from body-to-body, machine-to-machine, piece-to-piece, a horizon-wide applause of light beautiful and terrible. And then... silence. All was still. The Unum's adherents wandered throughout the haze, calling for one another, lost in a miasma. Husbands seizing onto wives, children onto parents. It was over. Gara was never seen again. The Sentients, then, became as they are now: senseless, wandering, yearning for a unity they sense more than they remember. And the Unum. The Unum survived, alone, for centuries. Until today. When you stand here, reading this. This is Onkko, Cetus Archivist, with my translation of the Gara legend."
Somachord Fragments (Music)
Edit
Main article: Somachord
Somachord Tones are parts of a song scattered throughout the Origin System. Once completed, they unlock music that the Somachord can use in the Orbiter's Personal Quarters to provide ambient music to the player's ship. They are identified as purple bars arranged in an circular arc, reminiscent of the Mandachord's note table. Similar to Cephalon Fragments they are found on every location in the Solar system and are identifiable by a unique purple icon on the mini-map if equipped with a Loot Radar mods. They will not spawn unless one member of the cell has completed the Personal Quarters Segment, but can be scanned by any member of the cell regardless of whether they have unlocked their Personal Quarters.
View Somachord Fragment Songs List
▾
▾
Encrypted Journal Fragments (Khora and Venari)Edit
The Encrypted Journal Fragments of the Corpus researcher Sigor Savah are available as possible uncommon stage-rewards during Ghoul Purge Bounties or as drops from Ghoul enemies.
View Encrypted Journal Fragments List
▾
▾
Devourer
Planet
Scans Required
Plains of Eidolon
4

Fragment Lore

"It came through the wall. All I remember is the roar, the open maw… the rank foulness of its breath. The lolling tongue. And… the way to of my friends were crushed between it and our grain silo. The way it seemed to fall in love with tearing them apart, over and over and over…"

Interviews in the Field, Eidolon Plains, conducted by Sigor Savah

Sigor Savah Transmission

Every living thing longs to be whole.

Every living thing yearns to defy death

If from death you returned, yet the part you loved best did not… what then?
Augur
Planet
Scans Required
Plains of Eidolon
4

Fragment Lore

"Its arms shot forward, the drills ratcheting outward… passing in and out of Horvath's body like it was nothing. I can still hear the screech of the drills. The maddening chatter of its teeth. Horvath's screams."

Interviews in the Field, Eidolon Plains, conducted by Sigor Savah.

Sigor Savah Transmission

My name is Sigor Savah, morphology specialist with Nef Anyo's Venusian terraforming expedition.

I was tasked with decoding the Orokin gene record of what had once been a preserve, and reviving select specimens for study.

This is an account of my encounter with lifeform VK-7, a larger-than-average kavat specimen possessed of… atypical behavioural characteristics.

Specimen VK-7, unlike the others, did not come from a gene record.

She was found frozen, in a sealed closet close to the environmental control station.

Her unassuming tomb for millennia. Here, then, was an intact example of Orokin-era fauna.

I was Corpus: a scientist second and a businessman first.

VK-7 – an Orokin-strain kavat of unusual size and patterning… well… I could think of several members of the nobility who would pay a fortune for such a thing.

Enough to buy a handsome slice of any planetoid of my choosing.
The Expired
Planet
Scans Required
Plains of Eidolon
4

Fragment Lore

"It came at me, wailing, like a lost thing screaming for help. Then it wrapped its clay-cold arms about me… and here I am. Barely anything left of me now, lying in this bed, except a few stories… and the memory of its face. Like a newborn child."

Interviews in the Field, Eidolon Plains, conducted by Sigor Savah.

Sigor Savah Transmission

I had the corpse lain on a dissection rack, ready for a full surgical examination.

Then, like any animal dreaming, the paw… …twitched.

I glanced at the vitals scanner, expecting to see some anomalous electrical reaction taking place, contracting ancient muscles…

But no…What I saw there was a beating heart.

I did not revive specimen VK-7.

Before my eyes she willed herself back to life.

It was… the most… beautiful… thing I had ever seen.

Some speak of feeling a connection to something greater than themselves, to which I laughed, as any right-thinking Corpus would.

Life is profit, profit is life.

But, in that moment…watching that animal claw her way out of death's dark pit… though I did not admit to myself… something in me was forever changed.
Rictus
Planet
Scans Required
Plains of Eidolon
4

Fragment Lore

"Konzu gave us standing orders. Shoot the sawmen first. We'd seen what they had done to our brothers and sisters. That was not going to happen to us."

Interviews in the Field, Eidolon Plains, conducted by Sigor Savah.

Sigor Savah Transmission

I found her sharp gaze unsettling.

The way she would watch my every move from her cage unnerved me.

When a visitor came I would watched VK-7 studying their habits.

In time she came to anticipate regular arrivals, having memorized their schedules.

On the morning of my fourth shift I entered my laboratory to find her cage door open and VK-7 gone.

One consequence of breathing life back into a world is unintentionally resurrecting and viruses one finds less desirable.

The Infestation is both of those things.

Reports returned of some hives sites found destroyed… and then of a large beast found at others.

An animal intelligent enough to learn and react to Corpus behaviors and patterns.

Some claimed it had learned to measure ammunition expenditure to better attack when a target was most vulnerable.

Needles to say almost none who attacked the beast survived.

This had to be Specimen VK-7.
Ghouls
Planet
Scans Required
Plains of Eidolon
4

Fragment Lore

I came to the Eidolon Plains not to explore horror, but to lay to rest an ancient mystery. It would seem, horror had something to say, regardless. The Ghouls. Grown in darkness, beneath the feet of the enemy. Born to fight... To kill... and to die. Truly, of all the places horror may call home, it is most comfortable within the imaginings of men.

Sigor Savah, morphologist and intiquarian.

Sigor Savah Transmission

I left to join with a flamer team already deployed to a nearby hive.

Both team and hive were dead when I arrived: killed by tooth and claw.

Fearing for my life I made to leave, and was apprehended by the site of a low figure blocking my egress: Specimen VK-7.

She prowled forward from the shadow of a shattered, snow-blown hive, her pawprints red with blood.

I made to open a comm channel, to request assistance.

VK-7 growled, low, and… I swear this to be true… slowly shook her head.

I did not make that call. She padded closer, and I saw the wound on her side.

She turned that side toward me: an act of trust… and a request for aid.

I unpacked my field kit, and, carefully, went to work.
Overwhelming Numbers
Planet
Scans Required
Plains of Eidolon
4

Fragment Lore

The Ghouls are designed to a simple philosophy: victory assured, through overwhelming numbers and the element of surprise.

Sigor Savah, morphologist and antiquarian.

Sigor Savah Transmission

I did not report my experience with Specimen VK-7.

I could not admit, why, then, but now I can tell you.

I felt it would have violated a trust.

There I was: a morphology specialist, sworn to the Corpus Empire and yet…

For reasons entirely illogical…

I placed loyalty to a wild animal above my life oath…

And every doctrine that values self-interest above…

'charity'. But keep that confidence I did.

I think that is why VK-7 brought me the hand.
A Tide of Claws and Flesh
Planet
Scans Required
Plains of Eidolon
4

Fragment Lore

Sudden terror... the element of surprise… and cheaply bought. Ghouls are shock troops, fast-grown in diapause bags, cultured from repurposed Grineer gene slurry. The key to victory is quantity over quality. A tide of claws and flesh to crush any enemy foolish enough to stand before it.

Sigor Savah, morphologist and antiquarian.

Sigor Savah Transmission

Somehow she had managed to infiltrate the facility, bypass two different security gates, and had gained entry to my laboratory without raising an alarm… or my awareness.

She held in her jaws a severed hand.

Blacked. Fossilised. Gently, she laid it before me and, with a meaningful glance, turned, padded away into the shadows, and was gone.

I analyzed the hand. What I learned that night, alone, in my laboratory, would become an obsession to focus the remainder of my life.
Doctor Tengus
Planet
Scans Required
Plains of Eidolon
4

Fragment Lore

While not of Vor's design, the General uses the ghouls to good effect.

Credit for the development of these horrors goes to none other than Doctor Tengus: father of the infamously unstable Grustrag 3. Developed in his laboratories, against the wishes of Vor himself, and with the funding of a certain ill-fated Councillor… the Ghouls are Tengus' crowning achievement.

They have secured the Doctor's place in the good grace of the Grineer Queens.

Sigor Savah, morphologist and antiquarian.

Sigor Savah Transmission

The hand was of Orokin construction.

Emphasis on that last word. Whoever the original possessor had been, they were born of no mother.

In the past I had been privileged to read some of Alad V's treatises of Warframes, and there could be no mistake: what I held was the hand of one of those very… creatures.. and one Anyo Corp had no record of.

Therefore my first task was to extract a working blueprint – or as near as possible – from the sample's cellular makeup.

One word recurred again and again, the word that had once been her name: Khora.

Khora
Strength in Numbers
Planet
Scans Required
Plains of Eidolon
4

Fragment Lore

Ghouls are far from the finest of Grineer troops, but what they lack in martial skill they make up for in sheer horrifying volume.

Sigor Savah, morphologist and antiquarian.

Sigor Savah Transmission

I was convinced: Specimen VK-7 wanted Khora resurrected.

Why else bring the hand to me? Why trust me with this sole remaining piece of a lost Orokin warrior?

The evidence of such rich, nuanced cognition on the part of an animal.. that was the real treasure here – the value of which, I knew, would be lost on my superiors.

VK-7 would be hunted down, and, at best, captured for testing.

At worst… well. Therefore I told them none of this.

To no avail.
Shock Troops
Planet
Scans Required
Plains of Eidolon
4

Fragment Lore

Ghouls are deployed in advance of regular Grineer troops. Before then, those troops must keep the ghouls sated… lest they turn upon those who failed to feed them.

Sigor Savah, morphologist and antiquarian.

Sigor Savah Transmission

Specimen VK-7 was tracked to a box canyon 4.3 klicks south-southwest of the atmosphere processing station.

The Horror of the Hives, as she had come to be known, had been deemed unworthy of study – and was to be destroyed in her lair.

I positioned myself at the entrance to her cave-home and waited to doom myself in the name of some imagined ideal.

My own voice screamed in my head "What are you doing? What are you *doing?*" Once, not so long before, I was a man who would have sold this animal for profit.

Now I stood in the freezing cold, surrendering all I had for… some would say nothing.

I would say… heh. Something greater than myself.

They came, picking their way through the snow, heads bowed, pushing against a numbing, slashing wind that froze skin and… carried my voice to them.

I begged them to stop, pleading VK-7's case with a bomb in my hand. It went about as well as you'd expect.

They did not listen. Numsol is employed, traditionally, as an animal tranquilizer… but converts to an aerosol easily enough.

The canister rolled from my fingers, into the canyon, puffed through four inches of frost, and erupted in a geyser of brown-green gas – thrown toward the hunters by the roaring wind.

Bathing them... I am a better scientist than saboteur.

Their respirators dealt with the Numsol as handily as every other contaminant, and I was promptly arrested.

But VK-7 did escape. I achieved that much.
Born to Die
Planet
Scans Required
Plains of Eidolon
4

Fragment Lore

Especially degenerate Ghoul specimens are employed as suicide troops.

Sigor Savah, morphologist and antiquarian.

Sigor Savah Transmission

The atmosphere processor wasn't made for imprisonment, or interrogations, but the lack of facilities did not prevent them performing both.

Bound and beaten in maintenance closet A-5, I told them everything.

It doomed me. Zyl, the oxygen tech from Reclamation 3, had a previous career in psychological operations for some branch of the military.

Therefore he had been selected to administer to me, to interview me, and ultimate to execute me.

Barrel pressed to my forehead Zyl said he would prefer it if I did not look at him.

Obliging as ever, I closed my eyes.

There was a sharp crack, then nothing more.

I opened my eyes. Zyl lay dead at my feet, limp, throat clasp in VK-7's jaws.

I was Corpus no longer. Remaining on Venus would be death for both of us.

We had to escape.
Unstoppable
Planet
Scans Required
Plains of Eidolon
4

Fragment Lore

They are incapable of fear. Relentless.

Sigor Savah, morphologist and antiquarian.

Sigor Savah Transmission

Together we made for an automated cargo relay – one that would ferry us anonymously to the hold of a Solaris rail tractor in geosynchronous orbit, and away from Venus.

How well she guided me, circumnavigating patrol and security cameras.

But, inevitably, my former comrades calculated our likely destination and closed in, rapidly.

Plasma blasts lanced the air from both sides of the hangar.

I bundled myself into the nearest open conveyor, bound for orbit – a waste of time, I knew.

We had reached our means of escape, but had no hope of achieving it.

Troopers and MOAs closed in, a classic pincer movement.

Sparks and near-misses flashed hot against my face.

In moments our conveyance would be destroyed, and us along with it – and my only thought was heartbreak for how badly I had failed her.

In that final movement VK-7 did something that will stay with me for the rest of my days.

With one of her meaningful glances - the last we would ever share - she reared up and activated the conveyor.

My pod's door slammed shut and, outside my viewport, she leapt toward the enemy.

Before I could slap the release and free myself the magrails activated and I was hauled out of the complex, skyward, and into orbit.

Saved. Leaving her behind.
A New Phase
Planet
Scans Required
Plains of Eidolon
4

Fragment Lore

Massive casualties may be inflicted upon massed ranks of ghouls without slowing their advance.

This is a new phase in the Grineer campaign for dominance in the Origin System.

One that has increased the stakes for every sentient being who calls it home.

Sigor Savah, morphologist and antiquarian.

Sigor Savah Transmission

That was… well, many years ago now.

I have spent my life attempting to locate Khora's remains.

Contacts inform me she was found, fused but intact, within the Orokin terraforming complex itself and shipped offworld via a notorious Solaris rail agent – who subsequently vanished.

I now believe, firmly, that her remains are to be found on the Eidolon Plains.

I got there now, entrusting these encrypted logs to my old friend, Konzu, for safekeeping.

There I shall put a lifetime of searching to rest.

I have never doubted that VK-7 survived Venus.

And to this day I still believe that, before I leave this life forever, I shall one day look up from my writings to find a familiar figure standing in my doorway… alongside her kavat.

I am Sigor Savah. A better man, as it turns out, than a scientist.
While Fragments will continue to appear for players after completing all the lore images available on a planet, players will be unable to scan the Fragments.
Players must complete the mission for the scan to be counted.
The Synthesis Scanner's Cross-Matrix Widget will not trigger when scanning Fragments.
Cephalon Fragments share their spawn locations with Syndicate Medallions, meaning the two can occasionally overlap.
Junctions requiring you to scan Cephalon fragments will be completed regardless of mission failure or success.
Although serving a similar function as Fragments and revealing a story encoded within scannable objects, Kurias are treated as a separate item and are listed in the Objects section of the Codex.
Cephalon Fragments and Somachord Fragments cannot spawn in the same mission.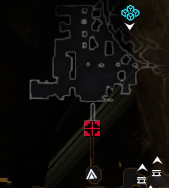 Loot Radar Mods make Cephalon Fragments and Somachord Tunes appear on the mini-map and, as they are classified as loot objects, they can be detected from greater distances by increasing the Loot Radar stat. By equipping the Loot Detector, Thief's Wit, and Coaction Drift mods, the fragments will be much easier to find. This also works with the companion mod Animal Instinct.
Scanning fragments at the same time as Helios will increment counter excessively and glitch out fragment's progression.