"It's taking longer than I calculated."

This page is actively being worked on and may not be completely correct. Please assist in making this page accurate.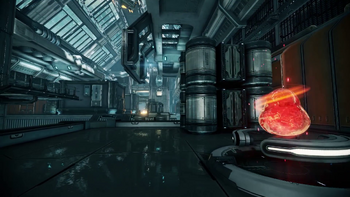 Freight Line is a tile set for Team Annihilation and Annihilation type Conclave missions. It is set within a hall in a Corpus Ship, this map is fairly vast, however surrounded with electrical circuit hazards. Elevated positions allow better sightlines but are more difficult to reach.