"It's taking longer than I calculated."

This page is actively being worked on and may not be completely correct. Please assist in making this page accurate.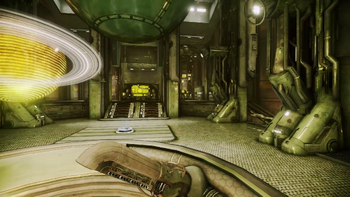 Navigation Array is a tile set for Team Annihilation and Annihilation type Conclave missions. The map is set within Grineer Galleon which features an open-ended clear view of the elevated level, with the lower elevation featuring multiple enclosed hallway and rooms to conceal any confrontations.