"Market forces dictate that you need to evolve or die."

This item is no longer available for purchase.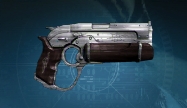 This pack includes:
Afuris costs 225 Platinum, Furis 120 for a total of 345 Platinum. You save 85 platinum buying this pack. Aklato and Sicarus costs 25 000 and 20 000 credits. You save 45 000 credits.
It should be noted that each weapon comes with catalyst and weapon slot, saving another 52 platinum from price of Aklato and Sicarus.
Patch History
Edit
"Ah, have you come to make a donation to my newest 'enterprise'...?"

Patch history is needed. Click here for instructions.
Ad blocker interference detected!
Wikia is a free-to-use site that makes money from advertising. We have a modified experience for viewers using ad blockers

Wikia is not accessible if you've made further modifications. Remove the custom ad blocker rule(s) and the page will load as expected.