Scindo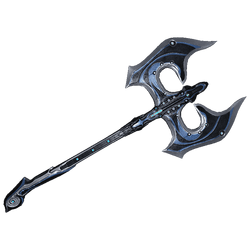 Statistics
Normal Attacks
Charge Attacks
Jump Attacks
Slam Attacks
Slide Attacks
Miscellaneous
The SCINDO is a heavy war axe crafted by the Tenno. Reduced speed and agility is balanced by heavy, devastating strikes capable of connecting with multiple targets at once.

–In-game description.
This weapon can be sold for
5,000.
Characteristics
Advantages
High damage and charge damage.
Hits multiple targets at once (all targets caught in the arc of its swing).
Hits in a wide radius (Like the Gram).
Deals triple damage to light Infested.
Jump attack knocks enemies down - 6 meter AoE.
Has momentum during regular swings (decreases chance of being interrupted).
Disadvantages
Slow movement while swinging.
No polarity slots.
Normal attacks have low damage against armored targets.
Acquisition
Upon reaching Mastery Rank 2 the Scindo can be bought for 
150 or its blueprint can be bought for 
15,000. Since Update 8, the blueprint can also be obtained through daily Login Rewards without having reached rank 2.
Weapon Loadouts
Main article: Category:Scindo Build
See the user build section for builds using this weapon.
Skins
Dagger Axe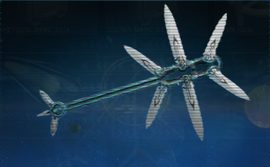 The Scindo skin Dagger Axe can be bought for
75.
The blueprint can be earned as a reward from Alert Missions.
The Dagger Axe skin is purely aesthetic.
Manticore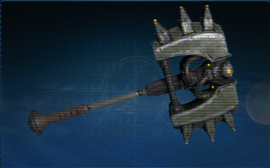 The Manticore skin can be bought for
75.
The blueprint can be earned as a reward from Alert Missions.
Manticore grants additional damage with a decrease in swing speed.  It does not affect charge damage.
The conclave point stays the same after equipped with this skin.
Notes
The blueprint for this weapon was added on January 14, 2013.
The Scindo goes through multiple targets, charged attacks and normal swings alike.
The Scindo deals triple damage to light Infested, due to its slashing ability.
Deals 200 damage against a downed enemy, 80 damage on a direct hit from jump attack and 100 damage on a slide attack.
When performing a normal attack, while in the middle of a swing, you are not affected by knockback, e.g. Infested Runner explosions.
Charge speed, charge animation, charge range, charge radius - identical when compared to Gram.
Charge attack can hit twice if you stand very close at your enemy.
Trivia
'Scindo' is a Latin verb, meaning to separate, divide, rend, or slice.
The Scindo was used by the Stalker.
Media