This time we are talking about this: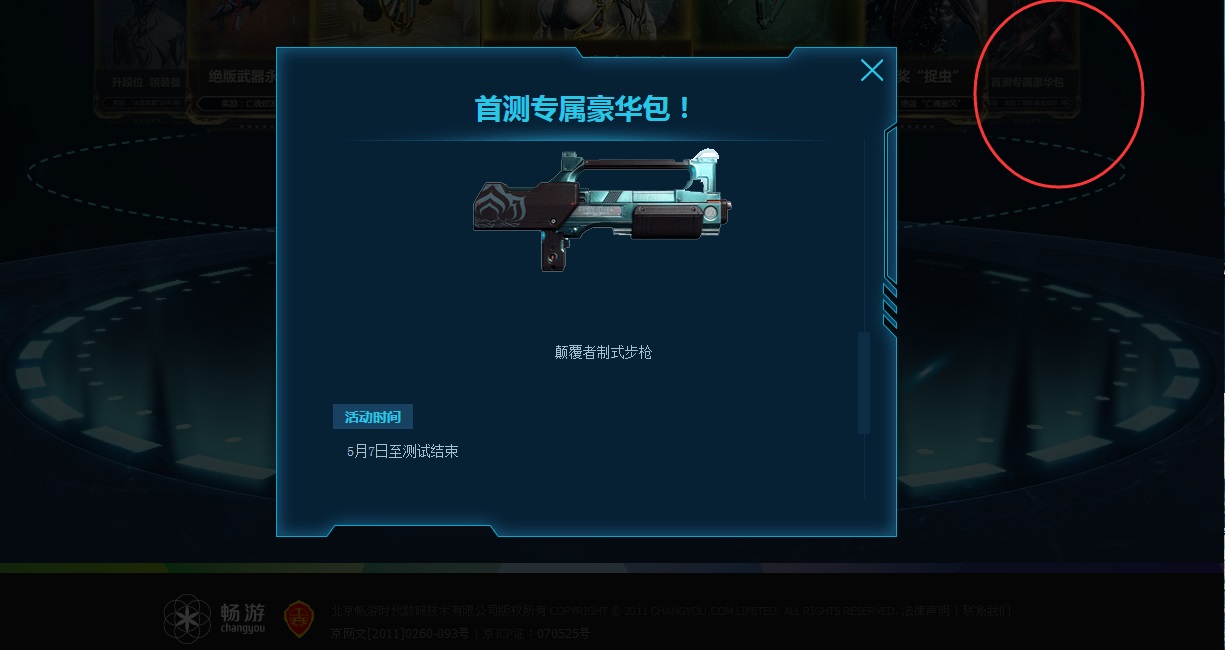 Sauce: http://event.changyou.com/wf/201504/hd/
What is this? Truth be told, I don't know. It may be an equivalent of Prime Access or Founders.
What else can we see on that carousel?
Nyx Prime
Lepus Hedgear
Affinity Booster
Rakta Syandana
Rubedo Rhino Skin
Rubedo Twin Vipers Skin
Rubedo Drakgoon Skin
Rubedo Galatine Skin
Dual Ichors
Braton Vandal
Platinum
Twin Gremlin
Jaw Sword
Frost
Brown Mod Pack
Shade
Loki
Boltor
Braton Prime
Gold Mod Pack
Frost Prime
Gorgon Wraith
Gold, Silver and Brown Fusion Core Packs
Gold Mod Pack once again

Mind you, that it is merely an information. I'm not trying to start "OMG SUMPO BOUGHT DE WTF P2W PSP BBQ" riot.
Ad blocker interference detected!
Wikia is a free-to-use site that makes money from advertising. We have a modified experience for viewers using ad blockers

Wikia is not accessible if you've made further modifications. Remove the custom ad blocker rule(s) and the page will load as expected.