*JUST ADDED 3 MORE TRAILERS*
After working tirelessly for ~5 hours, I've finally tracked down, unblocked, downloaded and translated 4 Chinese Warframe Trailers.
They can be viewed on my channel, and (I checked) this is the first time these trailers are available on YouTube.
Enjoy.
Disclaimer: Video quality and translations are not perfect, they are to the best of my ability.
I will upload more trailers and info as soon as possible. Stay tuned. Subscribe!
To those who are still pissed about the "China-exclusive" Shadow/Umbra Excalibur Prime, those corkscrew primed throwing knives and that primed melee weapon, please stop. They will be available to us in as little as 30 days.
Make those videos viral and stuff.
FAQs and such
Yes, Chinese Warframe is in Closed Beta right now. No, I cannot find any stats or gameplay for Umbra Excalibur Prime or the new weapons right now, only promo material and basic images. I'll post them as soon as possible.
Note that Chinese Warframe translates "Prime" into "Sacred"
Confirmed new items include:
1. Umbra Excalibur Prime (non-primed Umbra Excalibur will be available to us soon)
2. Nikana Prime (translated to samurai sword)
3. Primed Corkscrew Throwing Knives (possibly Kunai Prime)
4. "Zhuge?" Crossbow (handheld secondary weapon, seen wielded by Umbra Excal. P. in promo images)
5. Nunchucks melee weapon with unknown stance mod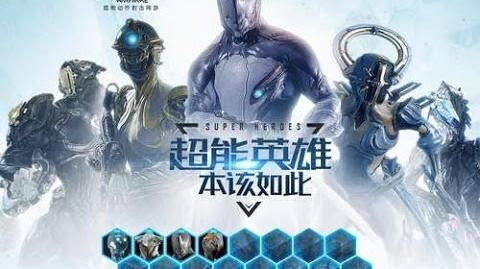 Ad blocker interference detected!
Wikia is a free-to-use site that makes money from advertising. We have a modified experience for viewers using ad blockers

Wikia is not accessible if you've made further modifications. Remove the custom ad blocker rule(s) and the page will load as expected.