The list is not completed, just putting up here for future reference. Will keep adding stuff when I "collect" more.
Although at first this is meant to be a personal blog only, if anyone wanna add more stuff I'll be really appreciated =), but I do wanna include the location, so that I or other people can refer to it. Thx!
Key: https://forums.warframe.com/index.php?/topic/36768-grineer-and-corpus-alphabet/ and some other source.
In Corpus Language:
C and K are interchangable. "CH" is styled as "H"
Extraction point, Prison Door at Corpus GREENTOOTH ARMY
POLYCOUNT.COM

Countrol Panel in Corpus. This is kinda weird, the letters are fliped.
so, from the upper right: DOULCEEB means: 
ROBOT CONTROL SYSTEMS
HIVEMIND MFG
MFG might be the abbreviation of Manufacturing. All these can be found all over Copus missions.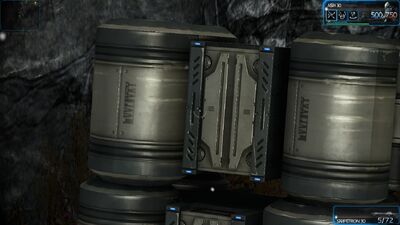 Container in Corpus.
BEECLOUD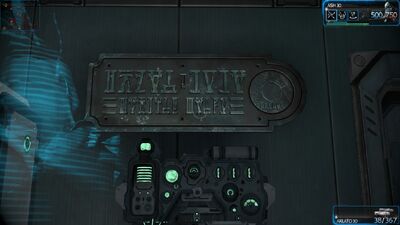 What is it with beecloud??
Room with a dead MOA.
remember the room with a dead moa on an operation table?

the triangle part is yet to be deciphered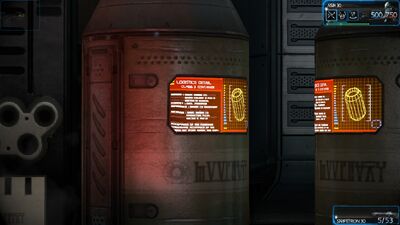 Container in Corpus missions, I have noooooo idea what it says lol
Big Door at Corpus:
K/Ch/CILTON.(symbol).HIVEMIND MFG

MFG may be the abbreviatrion of Manufacturing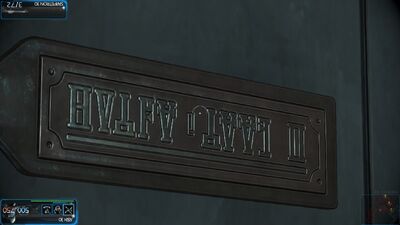 Signs near stairs and elevator in Corpus: they made it upside down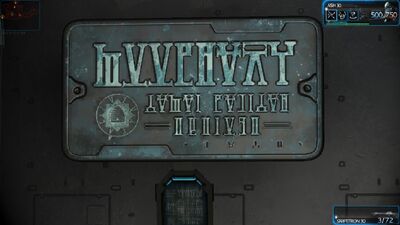 Some Corpus Hallway? It was in a mobile defence mission.
BEECLOUD
ROBOT CONTROL
SYSTEMS
MARS
Ad blocker interference detected!
Wikia is a free-to-use site that makes money from advertising. We have a modified experience for viewers using ad blockers

Wikia is not accessible if you've made further modifications. Remove the custom ad blocker rule(s) and the page will load as expected.