Alright, so, I'm going to try and summarize all the things that I feel about the recent hotfix that did some major negative impacts on the Rathuum's Executioners.
READ EVERYTHING IF YOU'RE UP FOR IT! Trust me, it looks long, but it's not too significant.
I am very much disappointed.
Yes, disappointed, you heard me, and I will tell you why!
So, Rathuum, it's currently a pretty controversial event, some say that it's just another one of them grindfests, terrible.... Some say that it's terribly fun, awesome, amazing!
I was one of the latter ones....well, up until the latest hotfixes which NERFED THE SHIT OUT OF THE EXECUTIONERS.
You have got to agree with me here, eventhough some aspects of the executioners used to be terribly broken and well, lethal and some of the recent changes really fixed some things about them. But most of the recent changes to the executioners were terrible in my opinion:
Rathuum 2 (Medium) now gives 10 Judgement Points upon completion.( ok )
Rathuum 3 (Hard) now gives 25 Judgement Points upon completion. ( alright whatever )
Reduced the accuracy of long-range Rathuum unit Executioner Harkonar.  ( What the hell, do you know how bad Harkonar's accuracy is? She barely kills you....as far as I know, it's just really really not good. Of course, when she does get a hold on you...rarely.)
Executioner Reth: Drakgoon damage reduced by 75%, Reth Roller damage reduced by 50%. ( Fair enough I guess, it was a bit out of hand, but still, now it's a bit too weak, at level 60, the damage isn't even that good )
Executioner Nok: Damage on his Sobek has been halved, but Status Proc chance has been increased by 10% ( Fair enough, a bit like the comment above but yeah....) . Deth Carabus damage reduced to 1% Max Health / tick from 15% Max Health / tick, and a cool down of 6 seconds has been added so they can't immediately attack again once the beam has been broken. Accuracy reduced at longer ranges.There was a bug in the design, the ray was only supposed to last a couple of seconds and then go on cool down. Instead they were just attacking continuously and had no cool down. Status Chance was added to help offset some of the damage lost on the Sobek and Deth Carabus nerfs. He has a chance to apply the Corrosive debuff, which will reduce armour, making his allies deal more damage. ( These are quite reasonable in my opinion....I guess )
Balanced Rathuum executioner weapons by reducing the enemy Drakgoon's weapon by almost half, and increasing the enemy Sobek's Status Chance by 10%.
Executioner Dok Thul and Executioner Vay Molta: Damage on the Hinds has been halved, and now falls off between 20-30m, down to a minimum amount of damage. ''( I never saw these as much of a threat, it's so easy to dodge these hind bullets. These nerfs here are in fact, unnecessary. )
Reduced Rathuum enemy Health and Armor by 50-75%, but boosted Shields. ( WHAT THE F*** IS THIS!? I'm sorry for being vulgar a bit there BUT WHY!? They're so WEAK now, they're like bloody GLORIFIED LANCER MARINES NOW! I really want these to be buffed back. )
Executioner Garesh: Grappling Hook removed. ( Wow, the only way for Garesh to make knock down and disable enemies, now gone....well, at least there's still that teleport thingy )
Carabus enemies have been physically scaled up by 50%. ( This is nice I guess, but really....why Carabus )

Those are my thoughts and opinions on the recent changes. it's pretty negative indeed.
Now you may ask:
"WHY ARE YOU SO UPSET AND SALTY ABOUT THE RECENT HOTFIXES!?, THEY'RE GRINEER, THEY'RE THE ENEMIES, WHO GIVES A BULL CRAP ABOUT THEM! WE JUST WANT THE MODS, WE JUST WANT THINGS TO GO BY EASIER!!!! KWFNIEGFB(SEGBU(SPOUG "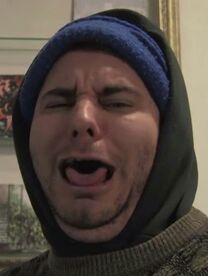 Well, my pov in things doesn't apply to everyone, but it's fucking logical if I do say so myself.
These EXECUTIONERS, they have been a very challenging opponents for a VERRRYYYYY LONG TIME.....even the G3 aren't even as lethal as these guys and now, they're now put down to the ground, HARD! BURIED!
Like MANICS!.... what the fuck happened to the Manics, what happened to them!? We barely see them anymore, they're almost gone, and when they do come around, they can't even do anything to them. They used to be challenging but now they're like a forgotten nerfed relic. All because the community can't adapt to the sudden turn of...difficulty.
Now, the EXECUTIONERS and Manics, they're just a bunch of over-glorified floppy rotten meat sticks that die from half a clip of an Azima.
You don't even have to try and fight anymore, you could just stay in one spot and let them come to you, then shoot them in the face right away.....Or, chase them and shoot them in  the face right away, whichever works.
The thing is, fun or not, challenging or not, YOU decide that. The way this event worked before, uf you wanted to rush through things, you take that double barrow OP shotgun whatever or Tonkor and one-shot them, s'not fun, but it does the job.
If you wanted to make things balance the fun, you take something mediocre, something that's fair and fight, dodge fire from the, get out of sight when they retaliate, etc....
THIS GAME SHOULDN'T GO HOW YOU WANT IT TO GO! THERE SHOULD BE THINGS THAT CAN EAT YOU UP AND SHIT YOU OUT! You get what I mean.
And many people wonder why this game is almost non-skill based.....It's because of these things, if it's too hard NERF THEM!!! NERF THEMMMM NOWWWWWWWWWWWW!!!!!! WE SHOULD BE ABLE TO ONE SHOT EVERYTHING ifhsdofhAIHFPOE(HIFOSUBGV
I blame the community and the developers themselves. Of course, i love this game and many things about this
And I understand, this is just a minor thing, but it has happened so many god damn times....DID I MENTION MANICS!? DID I!?
Remember when they used to because able to bleed you to death? Yeah good times....And I'm being sincere, OP or not, it's still fair, things shouldn't go the way you want, life's not fair.
Yes, I'm crying about this BOOHOOOOO, whatever. I guess it's bad to be passionate about something.
YES, I WANT THE EXECUTIONERS TO BE BROUGHT BACK TO LIFE, brought back from the mud pit that DE and the fucking community threw them down to. BINGO, YOU GOT THAT RIGHT! Here's a bunch of glorified nothing for ya! USE THEM WITH CARE! what
The only cool things about the Executioners about them now are their backstory, lore and all that cool stuff.
https://forums.warframe.com/topic/643680-warframe-hotfix-18102-thoughts-and-feedbacks/#comment-7200106
Ad blocker interference detected!
Wikia is a free-to-use site that makes money from advertising. We have a modified experience for viewers using ad blockers

Wikia is not accessible if you've made further modifications. Remove the custom ad blocker rule(s) and the page will load as expected.