Just want to let you know that with this day 19.07.2013 Warframe is the best Wiki in the World.
This would never have happened without our great Warframe community. Yes without all of you. People who are so involved in making our wiki a better place :) http://www.wikia.com/WAM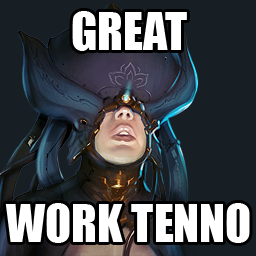 Ad blocker interference detected!
Wikia is a free-to-use site that makes money from advertising. We have a modified experience for viewers using ad blockers

Wikia is not accessible if you've made further modifications. Remove the custom ad blocker rule(s) and the page will load as expected.