So this is my [new] idea. it is based on comments below. thanks for the input all.
The item that you want to change would be elected via the button on the top right. selecting mods would be done via clicking on the picture/stats of the weapon. in this idea, one can see that an item has been polarized with the number of stars on the left. both the amount of affinity and the current mod energy available is seen.
I know there are no interchangeable weapons for sentinels right now. but maybe one day?
Thoughts?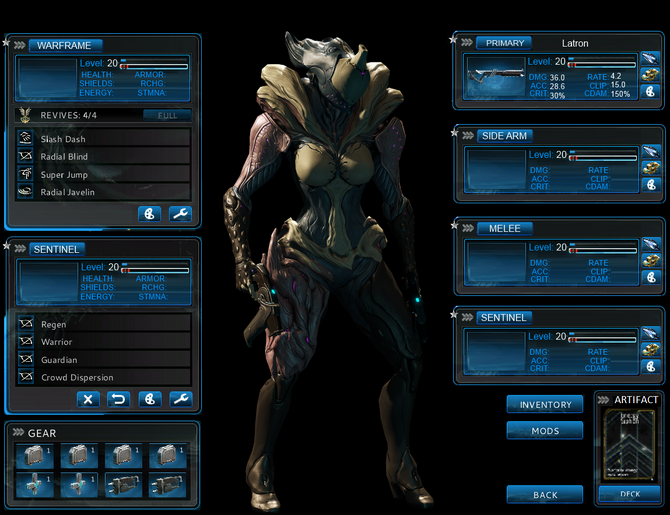 Ad blocker interference detected!
Wikia is a free-to-use site that makes money from advertising. We have a modified experience for viewers using ad blockers

Wikia is not accessible if you've made further modifications. Remove the custom ad blocker rule(s) and the page will load as expected.