Introduction/Start (September 5th, 2015)
So, I go on Warframe and figure out my most used Warframe is Ash, and it's by 87%. And I join my quest to make Ash less used.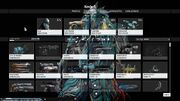 Gah. If only I wasn't an Ash fanboy.
RIP
Also, I thought it would be a good idea to make a blog post like this, but I realised I have better things to write about.
RIP x2
Time to play other Warframes.
Do you know what? Nobody will read this page, but you are reading it. So that means someone actually read this page!
Now I have Ash Prime Systems (September 7th, 2015)
This means I can use my favorite frame some time soon, but primed once I get Ash Prime's other parts. So my Most Used spot looks a bit less ridiculous.
Right now, I have Ash Prime Chassis and Systems.
I got an Ash Prime Helmet in the same day (Still September 7th, 2015)
All I need now is the Ash Prime Blueprint and I will decrease Ash's use while also playing as my favorite ninja.
86% (September 12th, 2015)
This originally wasn't a milestone, but I decided that I need to know how much time it takes to take 1% of of Ash.
Woohoo, one percent down, 65 to go. I decided to quit farming for about a week, so I won't get A sh Prime any time soon to help.
85% (September 27th, 2015)
I played Warframe a lot less recently, but now I am at 85% on Ash. I haven't 
done any T3 Defenses, but I will try a few tomorrow.

P.S This happened while trying to put Ash's usage percent down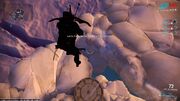 Next Entry
I will show you my milestone of when I get it down to 75%. (This will take a few months)
Explanation
I make a post about me making Ash less used until 20% or something. This may take a while, but it might be done soon.
Milestones:
86%
85%
75% = Kevlar5 the Retired 360 Noscoper (talk) 22:27, September 27, 2015 (UTC)
60%
50%
40%
30%
25%
20%
Questions for some reason
Questions with Polls
Would you consider yourself a fanboy/fangirl for using it WAY TOO MUCH?
Will you go on a quest to make your frame less used like I am doing?
Do you consider me an Ash fanboy?
How much is your most used Warframe?
Ad blocker interference detected!
Wikia is a free-to-use site that makes money from advertising. We have a modified experience for viewers using ad blockers

Wikia is not accessible if you've made further modifications. Remove the custom ad blocker rule(s) and the page will load as expected.