Greetings! This is Angelus de Mortiel with the Third Rider of the Four Frames of the Apocalypse. A special series of theme builds for the Halloween season.
---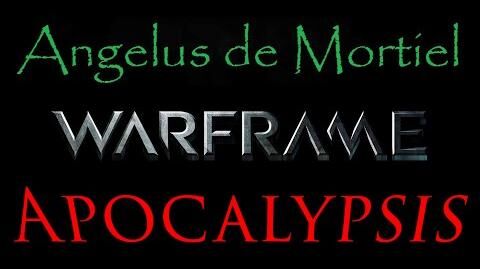 ----------------------------------------------------------------------------------
Solve my silent riddle and you will feel
Of all abundance, all taste boding zeal
I have two faces and still vaccuous reach
My desire, the eternal covetous leech.
I am the hunger that consumes all light.
My lips the harbinger of ceaseless night.
All men want before the aim of my desire.
In which befalls them to calamitous mire.
Who am I?
---
The Third Rider is Famine. This is based on the Biblical lore of Revelations, stating: "And behold, a black horse. And he who was sitting upon it was holding scales in his hand. And I heard a voice saying, 'A double measure of wheat for a denarius, and three double measures of barley for a denarius, but do no harm to wine and oil.'"
Music:
"Come Play With Me (Edit)"
By Kevin MacLeod
ISRC: USUAN1400042
© 2014 Kevin MacLeod
IncompeTech.com
"Volatile Reaction (Edit)"
By Kevin MacLeod
ISRC: USUAN1400039
© 2014 Kevin MacLeod
IncompeTech.com
Ad blocker interference detected!
Wikia is a free-to-use site that makes money from advertising. We have a modified experience for viewers using ad blockers

Wikia is not accessible if you've made further modifications. Remove the custom ad blocker rule(s) and the page will load as expected.