Greetings! This is Angelus de Mortiel with the final Rider of the Four Frames of the Apocalypse. A special series of theme builds for the Halloween season.
---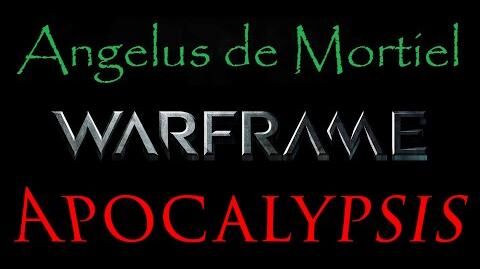 ----------------------------------------------------------------------------------

Solve my silent riddle and you will see
Of gods and mortals, none escape my fee
I have four faces and four thousand wings
My breath the chill of long-passed kings
My whole body consists of eyes and tongues
Shrieks of lament and sorrow fill my lungs
All names etch upon the pages of my book
The dates beside each, few men dare to look
Who am I?
---
The Fourth Rider is Death. This is based on the Biblical lore of Revalations, stating: "And behold, a pale horse. And he who was sitting upon it, his name was Death, and Hell was following him. And authority was given to him over the four parts of the earth, to destroy by the sword, by famine, by death, and by the creatures of the earth."
Music:

"O Death"
Originally by Unknown
Performed by Jen Titus

"Come Play With Me (Edit)"
By Kevin MacLeod
ISRC: USUAN1400042
© 2014 Kevin MacLeod
IncompeTech.com

"Volatile Reaction (Edit)"
By Kevin MacLeod
ISRC: USUAN1400039
© 2014 Kevin MacLeod
IncompeTech.com
Ad blocker interference detected!
Wikia is a free-to-use site that makes money from advertising. We have a modified experience for viewers using ad blockers

Wikia is not accessible if you've made further modifications. Remove the custom ad blocker rule(s) and the page will load as expected.