REALLY ?! SOME ITEMS GONNA BE EXPIRED !?
'Cause when I went to the market, some items (Gorgon, Boar, Ether Daggers & Machete) have a "LAST CHANCE" logo and it says "Item will be retired in _d(d=days)".
Did the weapons really gonna expired? Did someone knows about this? Why did DE didnt mentioned anything about this?​
PLEASE SOMEONE !!! IM SCARED !!!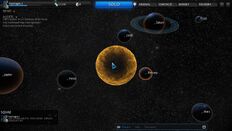 Ad blocker interference detected!
Wikia is a free-to-use site that makes money from advertising. We have a modified experience for viewers using ad blockers

Wikia is not accessible if you've made further modifications. Remove the custom ad blocker rule(s) and the page will load as expected.