So this is an idea mainly to encourage people to at least not hate the new PvP mode as we show them some of the great moments we had in our games. Because lunaro is ball game after all and it has that type of enthusiasm like other popular sports such as Football, Soccer and Basketball which even if you don't try to play it because of the bugs and matchmaking you're still going to be entertained by just watching it.
Now I know that all of us end up with unbalanced matches which either result in massive score for any side, thus I'm not considering any of these moments if the match is unbalanced. However, if you that the match fair enough or you're doing great job even against 3 or 4 people then it's cool to show off your epic moments.
Also I'm not talking about only scoring in opposite team but also the goals in your own team.
The way your going to do this is first record the match, second make a GIF out of the goal cam. it should be roughly 3 seconds GIF and not necessary full size but appropriate enough to us to see the goal.
You can also do that to any other things you think they are great like intercepting, catching, rebounding..etc as long as it doesn't exceed 3 seconds.
Here's an example of an awesome goal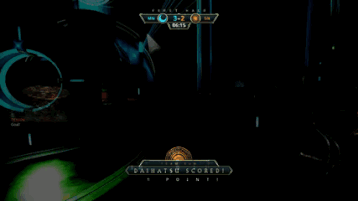 Ad blocker interference detected!
Wikia is a free-to-use site that makes money from advertising. We have a modified experience for viewers using ad blockers

Wikia is not accessible if you've made further modifications. Remove the custom ad blocker rule(s) and the page will load as expected.