This article is archived.
The content was relevant to an obsolete version of Warframe, and has since been removed, retrieved and or revamped.


Please do not use this article for critical in-game information!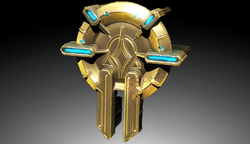 Void Key Packs were special items, containing 5 Void Keys - one guaranteed Rare - that granted access to the Orokin Void. They could be bought from the Market for
‍ 75, under the Keys & Drones section in the Equipment section. Alternatively, they could have been bought from any Syndicate for 15,000

‍15,000 after reaching your Syndicate's second rank.
Notes
Testing has shown that 'Rare Key' refers to the void key's mission type, not its level.