"Market forces dictate that you need to evolve or die."

This item is no longer available for purchase.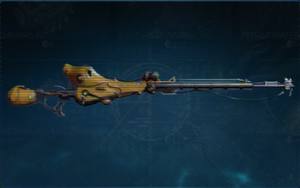 This pack contains the following items:
The Vulkar costs 225 platinum, Affinity Booster and Credit Booster cost 40 platinum each for a total of 305 platinum. You can save 76 platinum when buying this pack.
This Pack isn't available anymore.
Patch History
Edit