"Market forces dictate that you need to evolve or die."

This item is no longer available for purchase.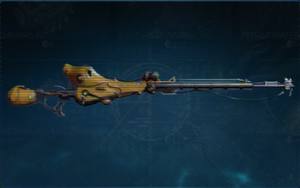 This pack contains the following items:
The Vulkar costs 225 platinum, Affinity Booster and Credit Booster cost 40 platinum each for a total of 305 platinum. You can save 76 platinum when buying this pack.
This Pack isn't available anymore.
Patch History
Edit
"Ah, have you come to make a donation to my newest 'enterprise'...?"

Patch history is needed. Click here for instructions.
Ad blocker interference detected!
Wikia is a free-to-use site that makes money from advertising. We have a modified experience for viewers using ad blockers

Wikia is not accessible if you've made further modifications. Remove the custom ad blocker rule(s) and the page will load as expected.