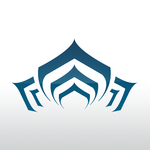 Warframe Nexus is a mobile application developed by Digital Extremes on both Android and iOS devices. The app allows the user to view recent news, check Alerts, Invasions, Sorties, and Void Fissures on all platforms, and access to the Codex without logging in. Logging in allows Extractor deployment/collection, companion interaction, viewing of the Arsenal, Inventory, and Void Relics (allowing relics to be upgraded), and use of the Foundry.
Ad blocker interference detected!
Wikia is a free-to-use site that makes money from advertising. We have a modified experience for viewers using ad blockers

Wikia is not accessible if you've made further modifications. Remove the custom ad blocker rule(s) and the page will load as expected.