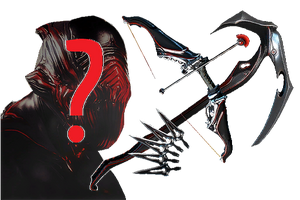 The Stalkers favorite gear.

–In-Game Description
This pack contains the following items:
(All weapons are prebuilt and super-charged with an Orokin Catalyst)
The Dread, Despair and Hate can't be bought separately. However, their blueprints can be dropped by the Stalker.
The Smoke color package can be purchased for 75.
The title of the pack, "What Stalker?", is a reference to the fact that the members of DE refuse to speak about the Stalker and act as if he doesn't exist.